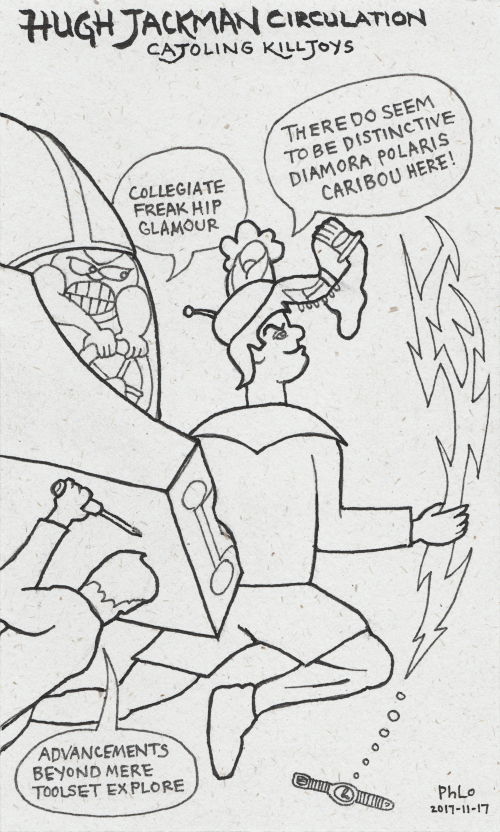 Hugh Jackman Circulation
Number 3 in a week after no drawings for years. It won't win me a prolific artist award, but it feels good to renew a bit of old creativity.
The drawing has nothing to do with the actor. Hugh Jackman Circulation was the first phrase that pieced together after the drawing was finished. Naturally Cajoling Killjoys seemed like the appropriate subtitle.