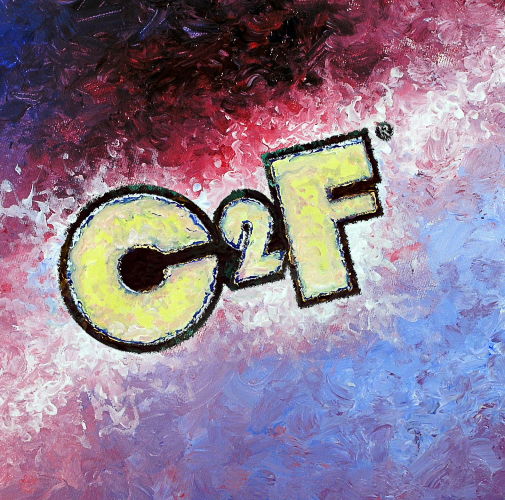 C2F Logo Acrylic Painting
C2F Inc in Beaverton Oregon is where I spent 12 years of my professional life. For most of that time I was involved in web design, development and graphic design - as well as marketing, product testing, data processing and a ton of other stuff.
There isn't great significance to this acrylic painting. It was primarily used as a background to an email ad. Since C2F is all about art supplies, it makes sense to bust out some brushes, paint and canvas every once in a while. Painting has never been a strength of mine, but I still like to dabble with it on very rare occasion.