C2F, Inc. Company Information
About Us
Welcome to the on-line home of C2F, Inc. a premier wholesale distributor of fine art, graphics, craft, office and school supplies. C2F is recognized for setting industry standards by offering high levels of customer service and a comprehensive inventory of some 18,000 products representing over 300 vendors .


Corporate Headquarters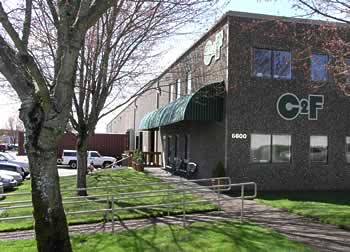 6600 SW 111th Avenue
Beaverton, Oregon 97008
sales@c2f.com
Business Solutions
Setting Up An Account
Merchandising and Retail Services
Information Services
Have a question about a product or where to find an item? Click to mail your question directly to our customer service department.
Email a Customer Service Question
Request a Catalog
We are happy to send a copy of our Products Catalog and current Promotional Catalogs to retailers interested in a source of supply for the products we carry. Please fill out the Catalog Request Form with information about you and your store.
Catalog Request Form
Career Opportunities
Sales Trainee