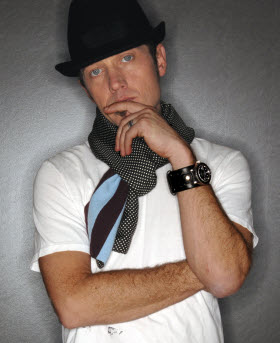 Every time I come across this song I am almost brought to tears. It is poignant power, righteous words of life to those who listen. It is a song by Toby Mac, written from the perspective of some of the most "famous" artists in the Christian music scene (Toby Mac, Kirk Franklin, Mandisa). Their style of music parallels one that, when secular, offers some of the most corrupting and vile lyrics in the music industry. Typically, unfortunately hip-hop and rap have this stigma because of the subculture that influences them.
Let me tell you how much Light this song shines. It is enough to bust up some blocks. Who cares if it's a particular style of music... maybe it's not your favorite. Listen to the words and hear the passion of ones who could claim fame and glory for themselves... but throw it aside as garbage, in exchange for giving God Almighty a shout of praise! I say this song is a beacon. It brings me to tears. Even though I'm not famous and don't have the exact same challenges as these artists do, I have seen the affect of darkness on my life. And yet I sing with these men (and woman) with much intention, "I don't want to gain the whole world and lose my soul!"
Some people of the "older generation" might have trouble hearing the words. Read them on the first link above as you listen to catch it all. Powerful, inspired words.
It's okay if you don't like this style of music. I challenge you to read the lyrics though. See if you find a bit of yourself somewhere in there. I certainly do. I'd like to see grandmas and those in their 20s appreciate this song in the same way, regardless of its style because I think it really has something to say. This world needs a kick in the pants, and a few harsh words are in order! Let's declare Jesus our King!