I recently discovered that self-imposed hair loss can be a good thing. I think there may have been 2 or 3 times in my life when I had more hair than this past week... but I'm not absolutely certain. I was becoming a strange and hideous creature. Some people gain head hair with grace. For me, it turns me into The Flying Saucepan Spectacle. To demonstrate my incredible transformation, here are before and after haircut photos: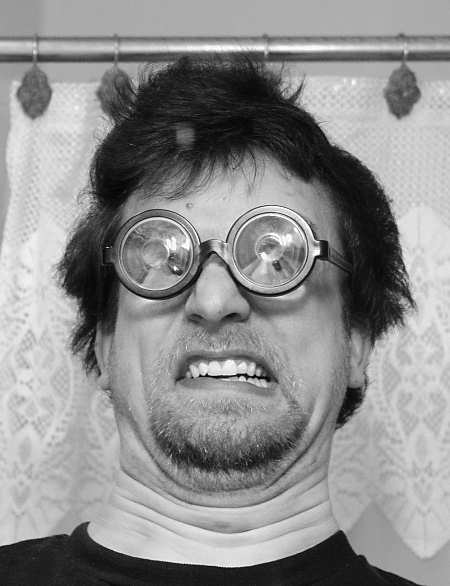 Before: Flying Saucepan Spectacle

After: Normal Phil restored (normal for Phil,
but extremely abnormal for the average human being)
Speaking of haircuts, I have only had one professional haircut in my entire life, and it cost me about $1 - and it was in Brazil just a few years ago. My mom has cut my hair most all of my life, and fortunately (somehow my monetary fortune isn't much to speak of - more of a blessing type of fortune) for me she doesn't charge. More recently I have taken to cut my own hair using an electric trimmer with various attachments and the like. I have an unpatented method of getting a pretty straight line in the back too! :)
So what's your life's haircut story? How much do you spend, who cuts your hair? Any weird hairstyles worth mentioning. I've had pretty much the same hairstyle my whole life... maybe altering just a bit here and there. No coloring, all natural, etc. etc. etc.