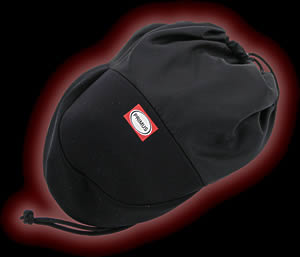 Yes, it's true. I found a backpacking stove, and at a bargain price to boot! There is an annual rummage sale at a church in my neighborhood, and that's where I saw the small nylon bag. It was near other backpacking and camping gear, so I simply had to look inside. I was thrilled at the stove staring up at me with its hazel eyes and Ripley's Believe it or Not yellow eyebrows. He said, "Buy me. Buy me now. You will never see me again if you don't."
I pulled all the pieces out of the sack, and it appeared everything was there. The previous owner obviously took pretty good care of it. Hopefully it is not malfunctioning in any way because the instructions read "Failure to follow these instructions may result in serious injury or death!" and "You will die if you use or look at this appliance!" and "If you are reading this, you are already dead. Tell me more about the afterlife." Okay, so only the first warning is written, but it's always enough to make you think twice. I'm sure it is perfectly safe if operated with a little common sense - unless something is horribly wrong with it. The stove's history is unknown, and it might be worn or defective. Why anyone would get rid of such a nice stove beats me - $4 is a great price!
From the instruction sheet, I found the stove to be a Primus OmniFuel. It is not a brand new model, but the internet tells me it retails for about $130, and it is considered a good model by all, with nothing but good reviews. The Omni-fuel is a little bulky compared to some models because it has rugged construction and is designed to burn most fuels, including the following:
isobutane canisters
white gas
kerosene
diesel
unleaded gas
jet fuel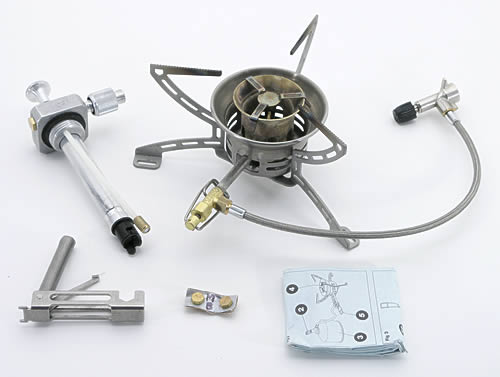 I updated my Big Lots Backpacking Wish List to reflect this new purchase. Sorry Big Lots, you just didn't stock this in time - and I don't think even you could match this price!