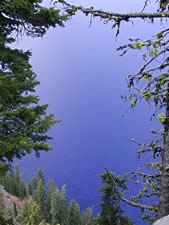 Wow, what a weekend! I just got back from a wonderful, long trip to Central Oregon. My extended family has a quaint cabin there. We visited several of my attractions in the Bend area, including Smith Rock, the Factory Outlets, East Lake (motor boat ride), Lava Lands Visitor Center, and Drake Park. Beyond the norm, we decided to make a side trip to Crater Lake, and boy was that worth the hour and half drive! I had never realized how close it was. This was my first time going to see the amazing natural beauty this national park has to offer.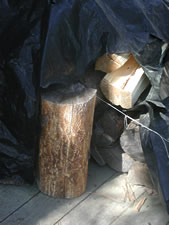 The visit to Smith Rock was quite literally one of the high and low points of the trip. I had been there just one time before. This time we decided to make our way around the quite long trail that starts out from the parking lot. We really had no idea what we were in for, and there were no helpful signs along the way. Little did we know the route we chose would take us over the top of a mountain, along a precarious, unpaved path. The way was grueling and a little worrisome, but we made it to the top, and back down the other side. A huge Monkey Face was taunting us, and we had a few spills as we made our way up the seemingly vertical slope. We did make it out alive, furthermore, and I shot a few worthwhile photos as reward.
I have long wished to live in Bend. Central Oregon is one of my favorite places for many reasons. It has so much to offer. Perhaps if I develop my web design skills to a level that would allow me to work on projects remotely, I could live anywhere. Bend would be one of my first choices. It would be far from family and friends, but I'm sure I'd find a community to be involved in.